GOODWE Rapid Shutdown Solution for North America
2021-09-26 11:28
According to American safety code NEC 2017&2020, Photovoltaic Rapid shutdown equipment and system have been listed for the purpose of rapid shutdown. It required a module-level shutdown.
Introduction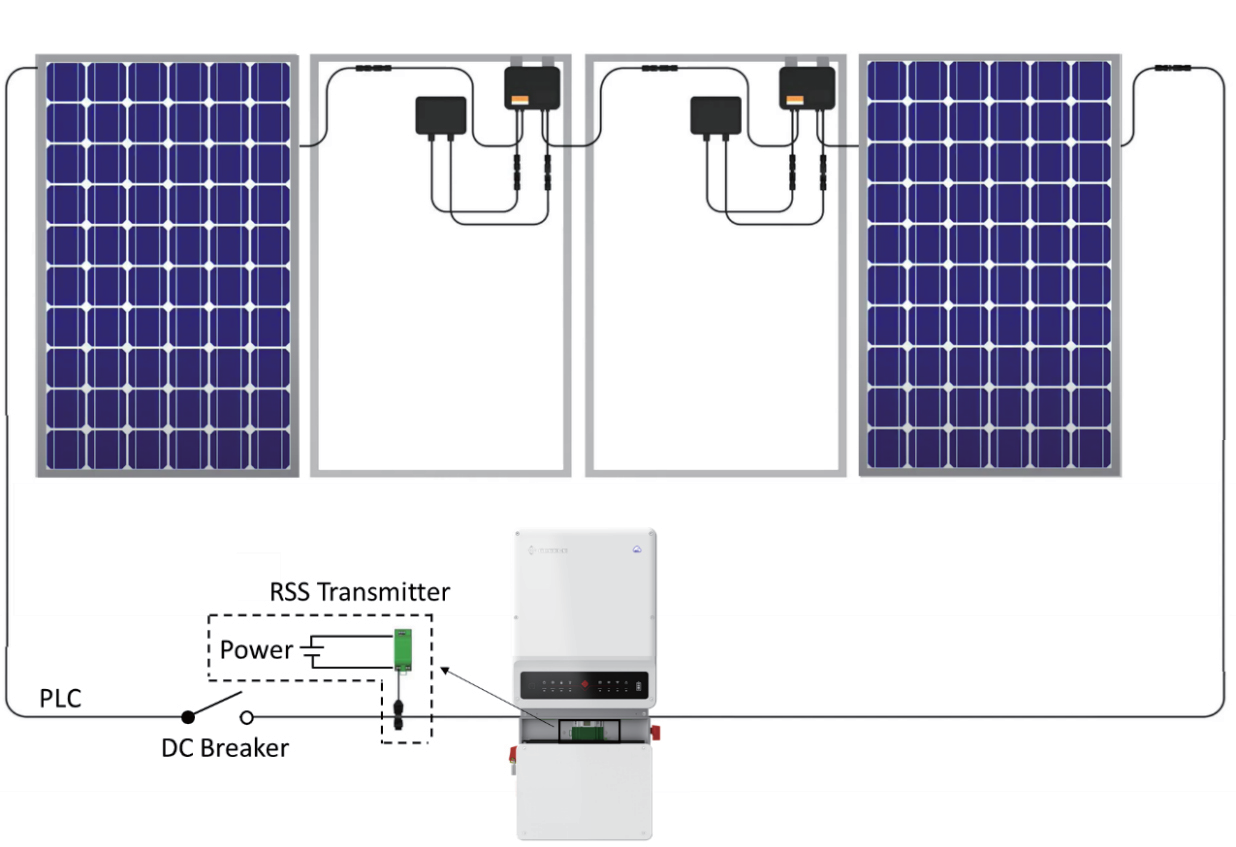 Figure 1. RSD System Diagram
GOODWE inverters (for North America) including A-ES and A-MS has integrated Tigo RSD solution inside. A RSD system architecture has been shown in Figure 1. The whole RSD system composed of inverter, PV module, DC breaker, transmitter, PLC, receiver etc. When the system is power on, transmitter starts working. It keeps sending 'keep alive signal'to receiver through power line communication (PLC). Energy will be exported from modules constantly when receiver keeps successfully having signal from transmitter.
Solution

Figure 2. RSD System Architecture
When the receiver lose 'keep alive signal' from system, every module will stop working immediately. So every solar panel output voltage and cables linked inverter and solar panel will be 0V.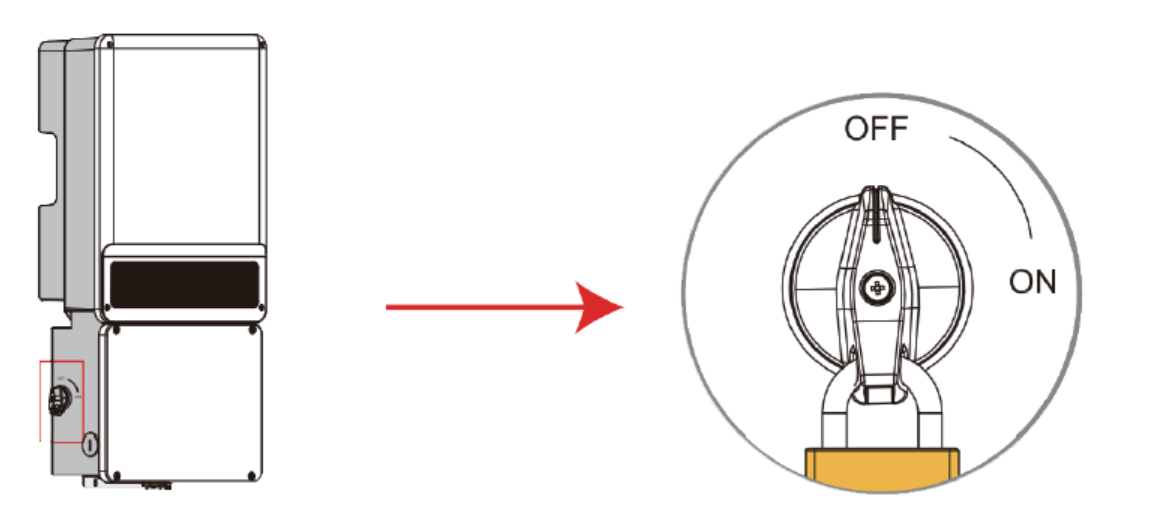 Figure 3. DC switch position
It's easy to realize the rapid shutdown for GOODWE inverter (for North America). When you disconnect Breaker 2 (shown in Figure 2), each panel will rapidly shut to 0V. Goodwe North American products have integrated Breaker 2 inside, which is the DC switch shown in Figure 3. When the DC switch is turned to "OFF" position, the power line stop transmitting energy. At the same time, the PLC which export 'keep alive signal' to receiver will be interrupted. The module-level RSD and cables de-energized will be realized.