Why no Fuse needed on negative Side
2021-10-12 09:58
Fuse Protection
Almost 70% of the costs to build up a solar system go to solar panels, in which protection is always a major concern. Fuse protection on inverter side is actually one of the protective measures for safe of solar panel strings (IEC 62548:2016).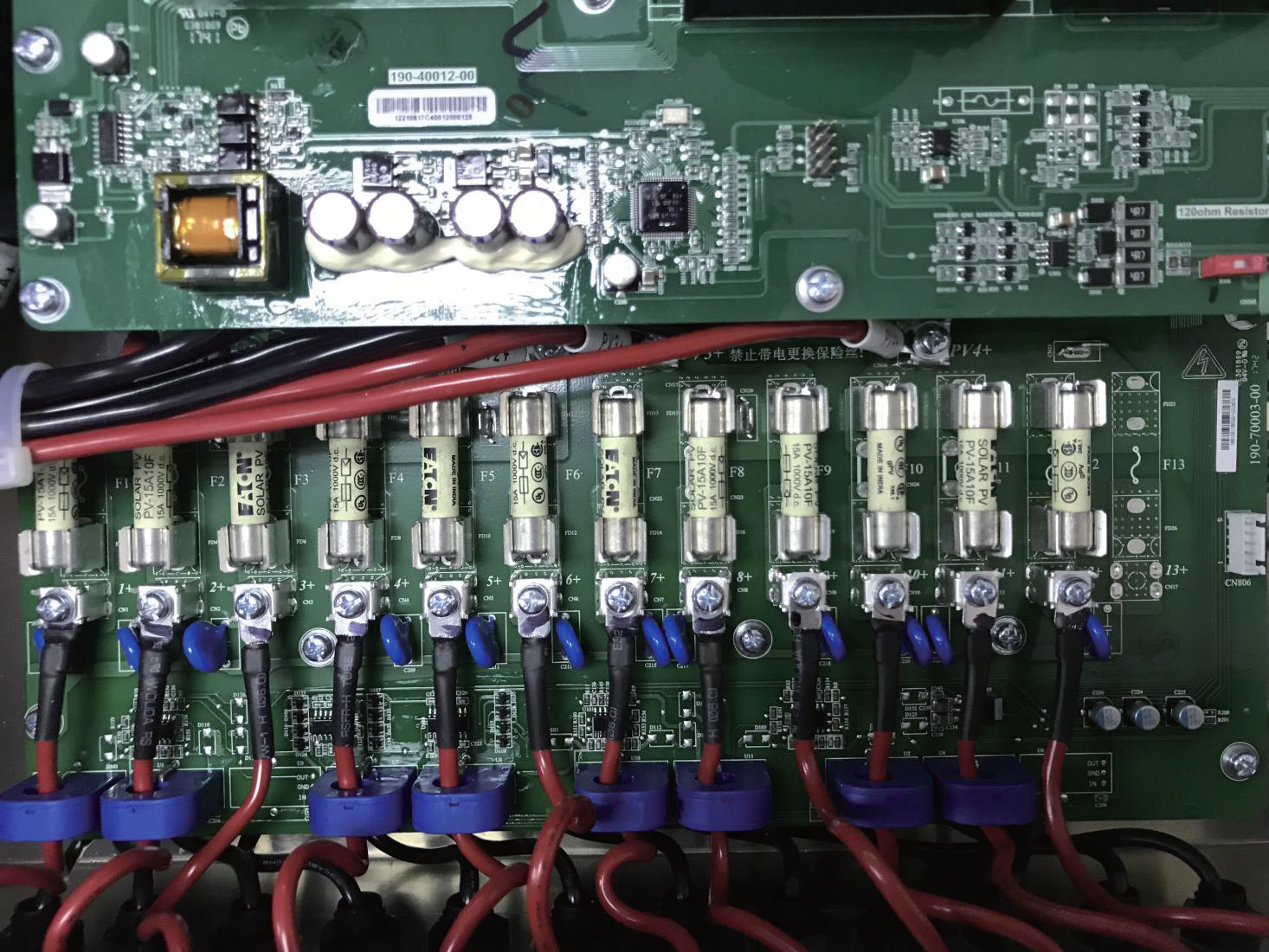 Why No Fuse Needed On Negative Side?
As mentioned above, fuses on DC side are used purposely for protection from reversed wiring between DC positive and negative poles (short-circuit condition). Let us check what happens if revered wiring happens:
* This is a simple diagram to simulate that of how the circuit works when there is one string connected reversely (if two or more strings connect reversed, it works the same way).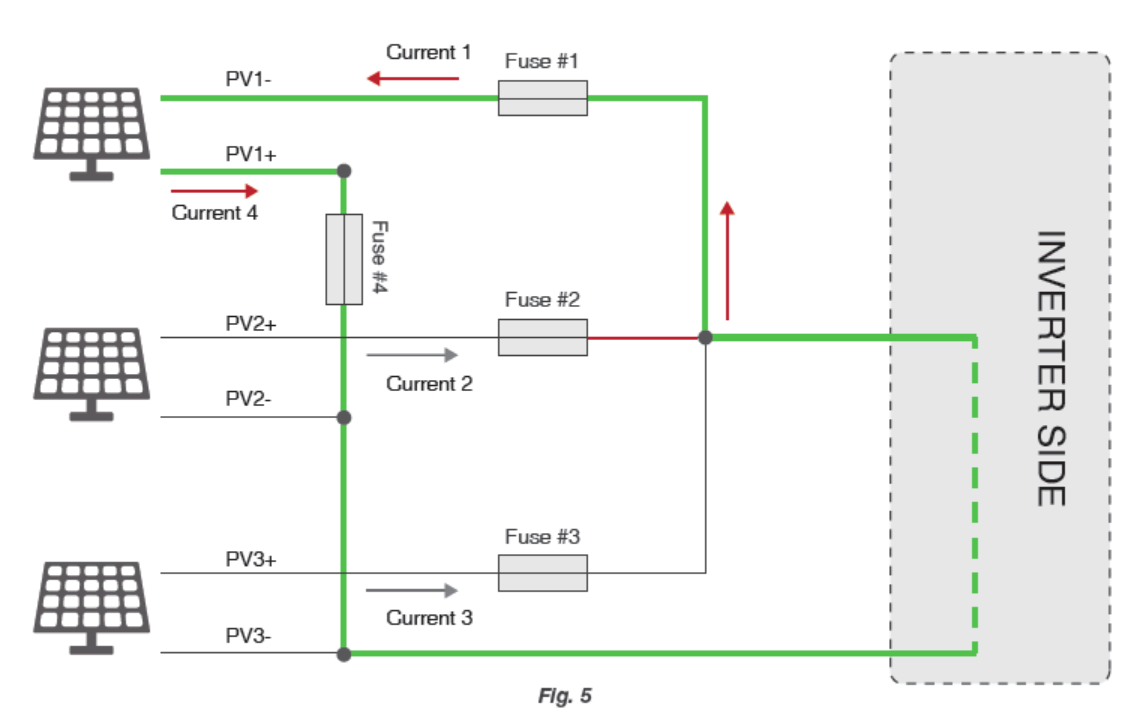 In the simulation, PV1+ / PV1- are reversed and the short-circuit currents flow through PV1. When fuses are used on both negative and positive sides, we can find that they are in the same electrical circuit loop (see green loop). So the two fuses function as the same. We call this redundancy protection as in practice one fuse on the positive side can do the protection in the same way. When short circuit happens, fuse #1 cuts the circuit loop and no electrical current would flow through fuse #4 on the negative route.