GoodWe Modbus TCP/IP Communication Solution
2021-07-13 10:21
GoodWe provides a communication protocol on storage inverters through MODBUS RTU or TCP/IP, which is a communication
solution with third party devices.
Compatibility Map:
 

MODBUS RTU

MODBUS TCP/IP

Compatibility

Firmware

Compatibility

Firmware

ES/EM/SBP

√

ARM 01 or higher

×

NA

EH/BH/ET/BT

√

ARM 01 or higher

√

ARM 13 or higher
Requirements of Using MODBUS TCP Protocol:
1. Firmware of ARM chip shall be 13 or higher version
2. Use LAN module instead of Wi-Fi module
Note: As the default communication method is by Wi-Fi, LAN modules for MODBUS TCP communication shall be purchased separately from GoodWe and take over Wi-Fi module.
3. Please contact GoodWe sales to apply for the document
Wirings Diagrams for MODBUS TCP Communication: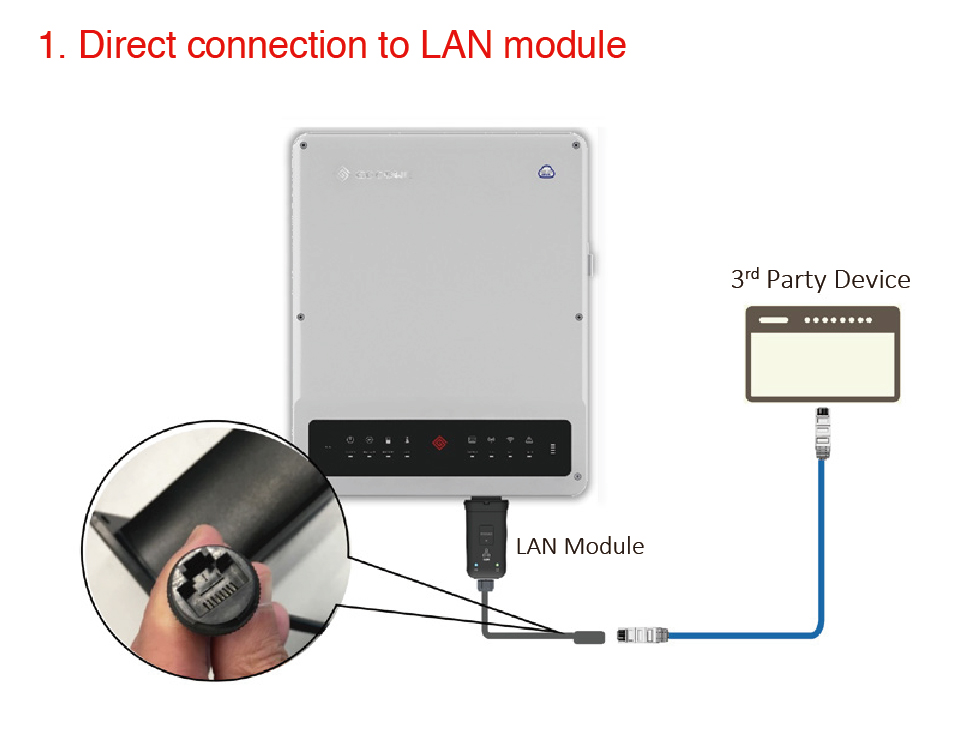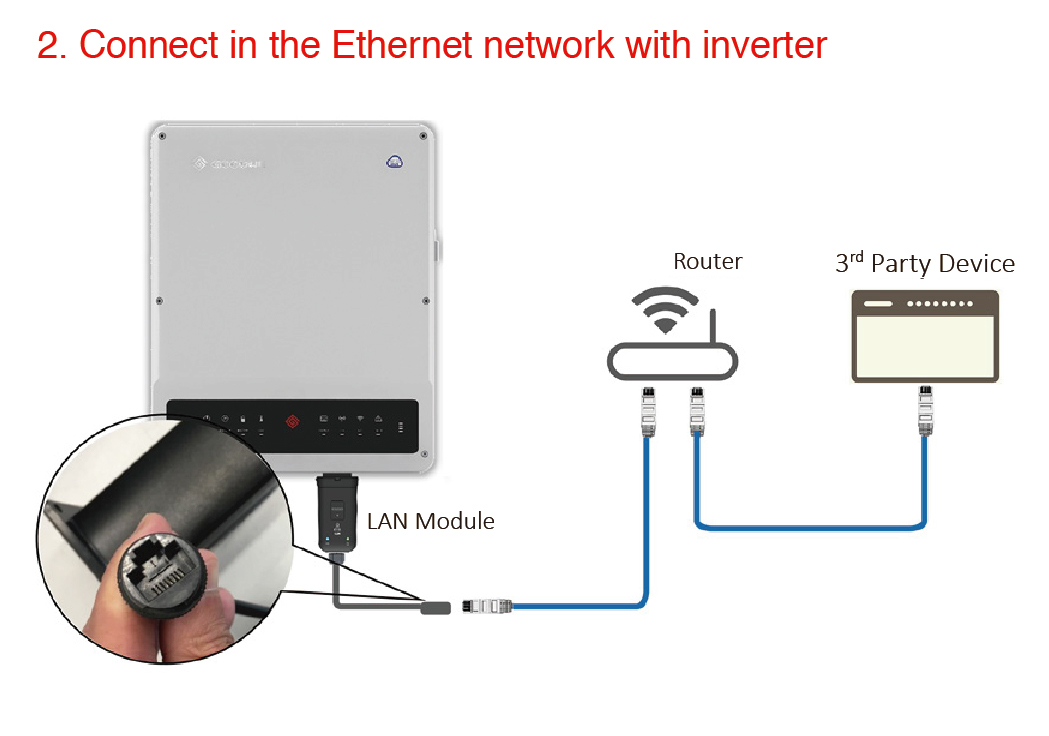 Configuration: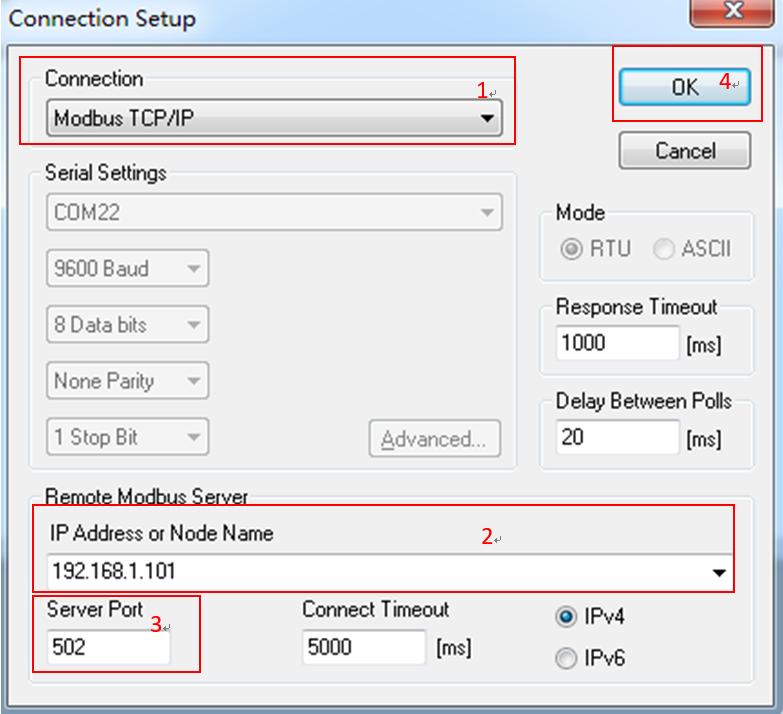 1. Set the connection to "Modbus TCP/IP"
2. Set the IP address, make sure the IP address of the inverter and third-party device under the same segment.
3. Set the server port to "502"
4. Click "OK"
Note:
1. For network connection, please follow the LAN Module Installation Manual of GoodWe.
2. This instruction could be updated without notice as the solution could be modified.