GoodWe Modbus TCP Communication Solution
2021-07-13 10:21
GoodWe provides a communication protocol on storage inverters through MODBUS RTU or TCP/IP, which is a communication solution with third party devices.
Compatibility Map:
 

MODBUS RTU

MODBUS TCP/IP

Compatibility

Firmware

Compatibility

Firmware

ES/EM/SBP

√

ARM 01 or higher

√

ARM 15 or higher

ET/BT/EH/BH/EHB

√

ARM 01 or higher

√

ARM 13 or higher

ETC/BTC


√


ARM 01 or higher


×


/

Requirements of Using MODBUS TCP Protocol: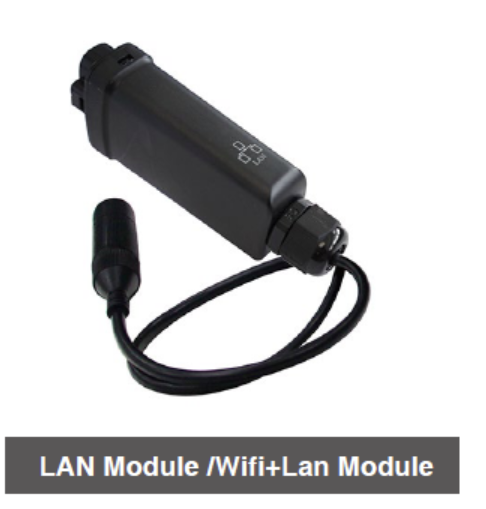 1. Firmware of ARM chip shall be 13 or higher version for high voltage battery inverter, or the firmware of ARM chip shall be 15 or higher version for low voltage battery inverter.
2. Use LAN module or Wifi+Lan module instead of Wi-Fi module
Note: As the default communication method is by Wi-Fi, LAN modules or wifi+Lan module for MODBUS TCP communication shall be purchased separately from GoodWe and take over Wi-Fi module.
3. Please contact GoodWe sales to apply for the document
Module select
There are 2 types of Wifi+Lan Module: 5 pin terminal and USB terminal. Different inverter use different modules. Please refer to the following table.
| | |
| --- | --- |
| | Compatibility |
| ES/ET/BT/EH/BH/EHB | USB terminal module |
| EM/SBP | 5 pin terminal module |
Wirings Diagrams for MODBUS TCP Communication: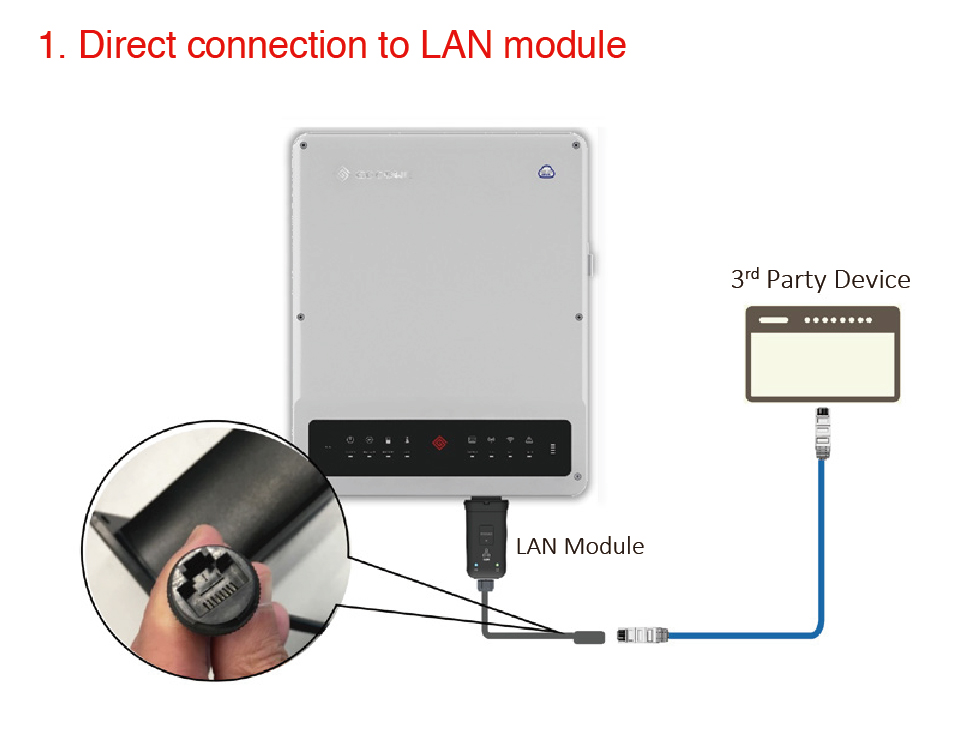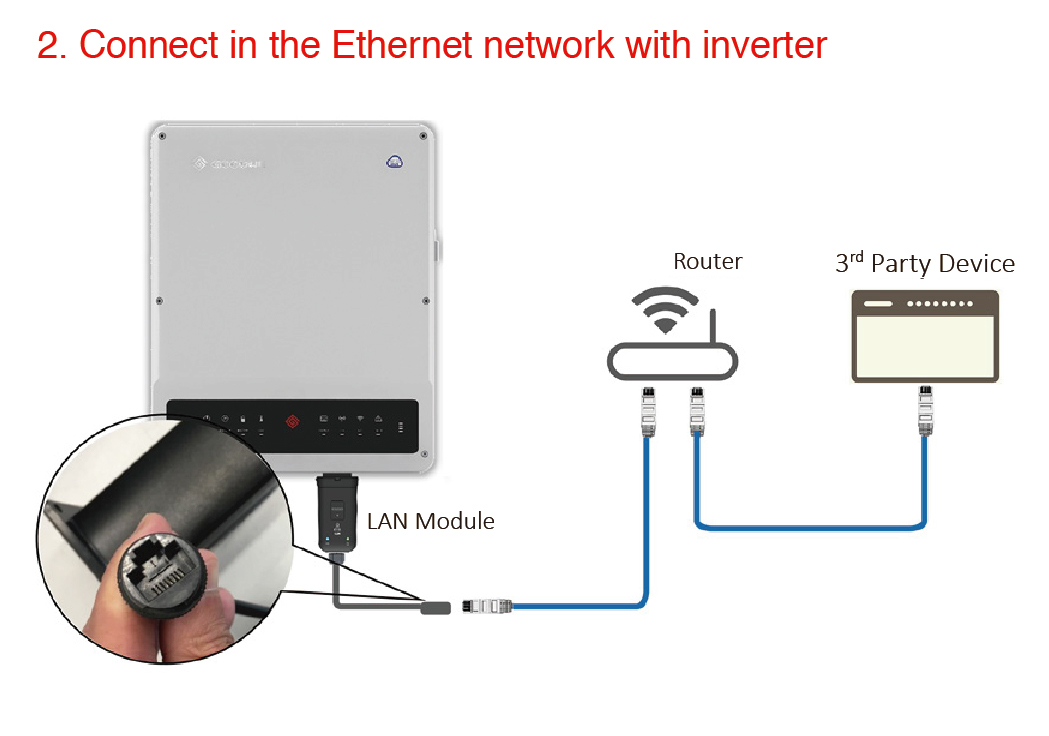 Configuration: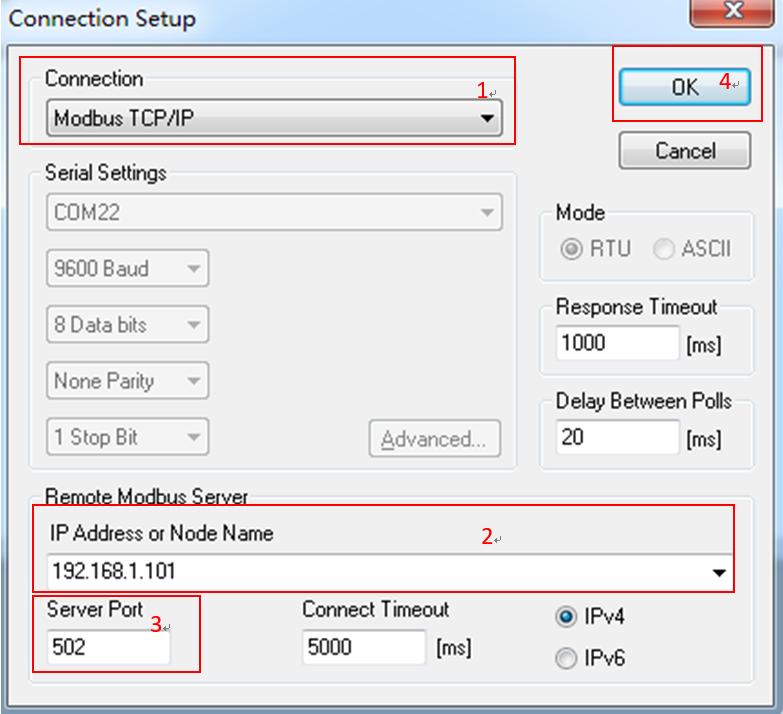 1. Set the connection to "Modbus TCP/IP"
2. Set the IP address, make sure the IP address of the inverter and third-party device under the same segment.
3. Set the server port to "502"
4. Click "OK"
Note:
1. For network connection, please follow the LAN Module/Wifi+Lan Module Installation Manual of GoodWe.
2. This instruction could be updated without notice as the solution could be modified.
Updated on Jan 6, 2022