Application of PV building material on Single-ply roofing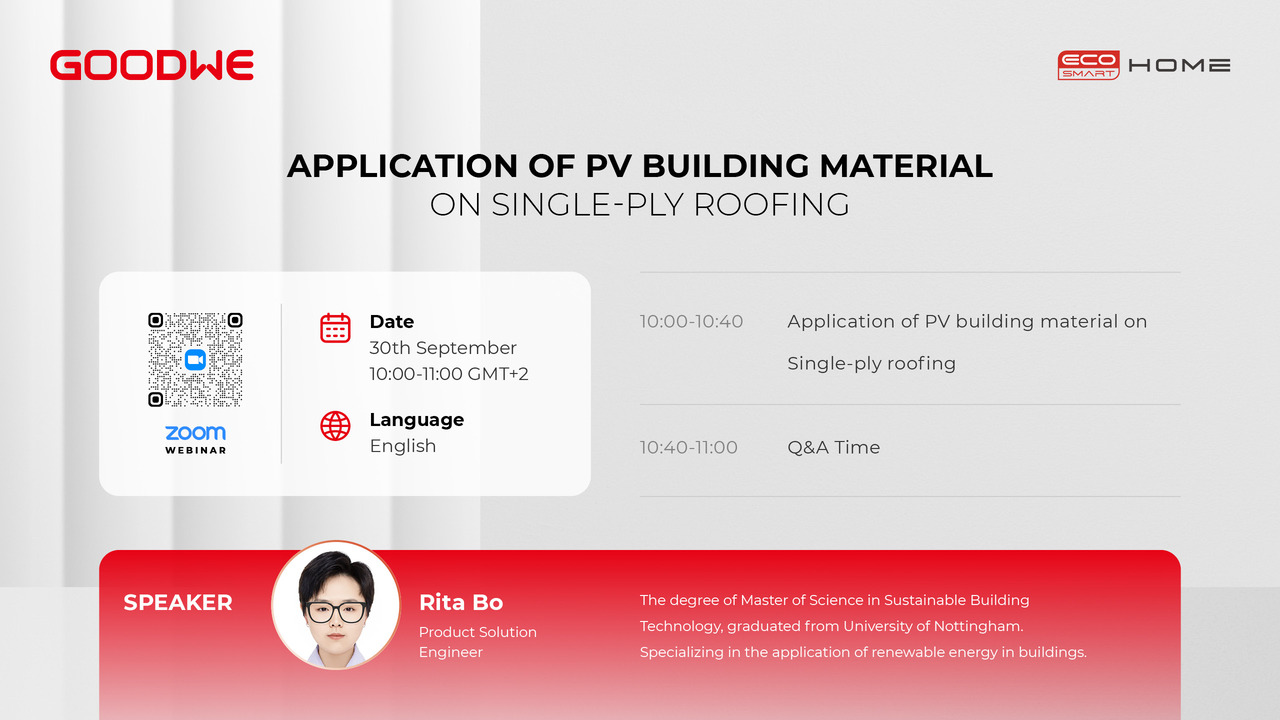 Single-ply roofing has become an increasingly popular form of roofing in recent years, with the advantages of good waterproofing performance, light weight, durability, and eco-friendly. Waterproofing membrane is the main component of this structure, common waterproofing membrane materials include PVC, TPO, EPDM, etc., TPO performs better in it and is more widely used around the world.
The Galaxy product launched by GoodWe is a light-weight PV building material product that can be perfectly adapted to TPO waterproofing membrane. While solving the problem of water leakage on industrial and commercial roofs, it is very friendly to the roof load and can generate electricity more efficiently and enhance the service life of building roofs. Join us to get more information about Galaxy and leave your brilliant ideas!
Agenda:
10:00-10:40 Application of PV Building Materials on Single-ply roofing
10:40-11:00 Q&A