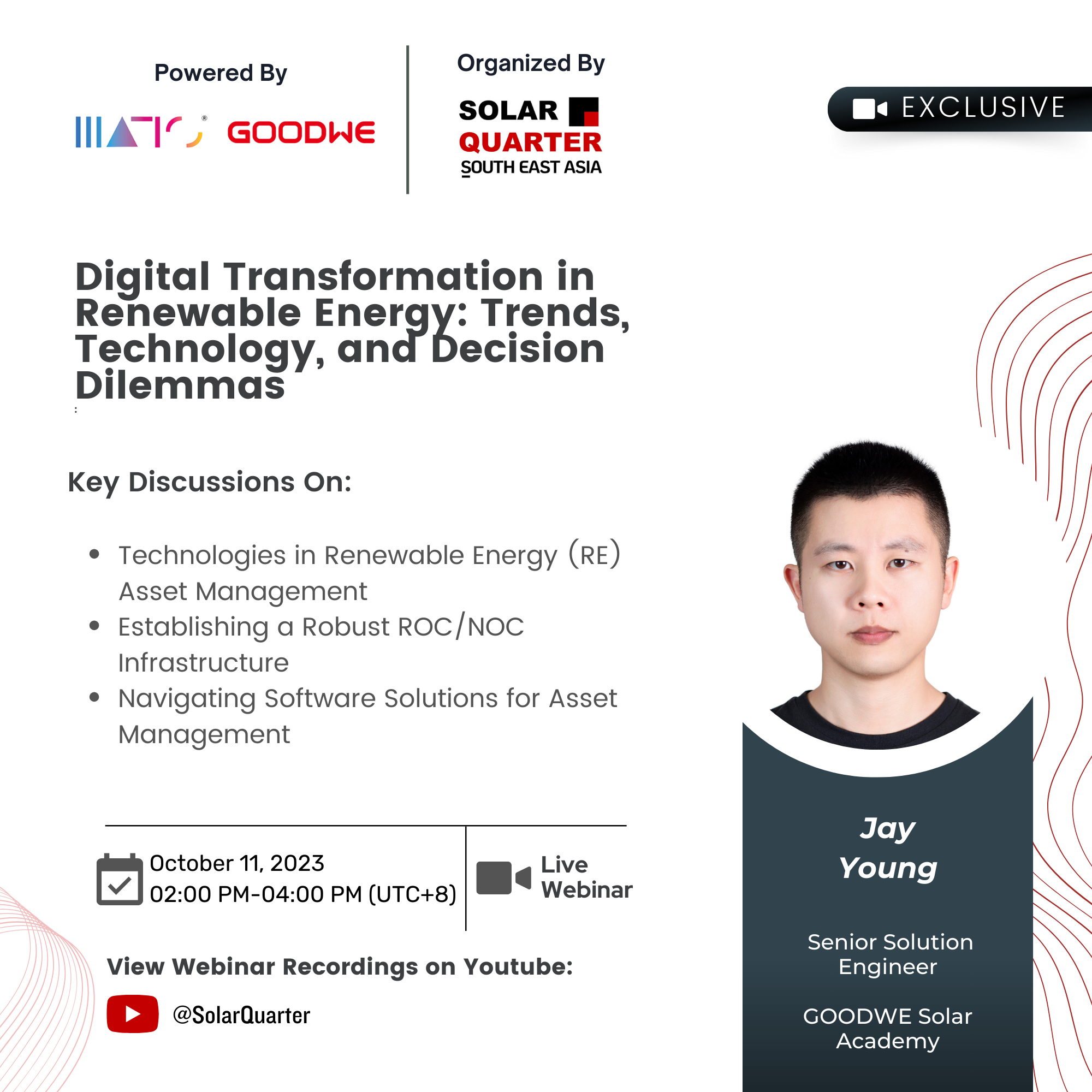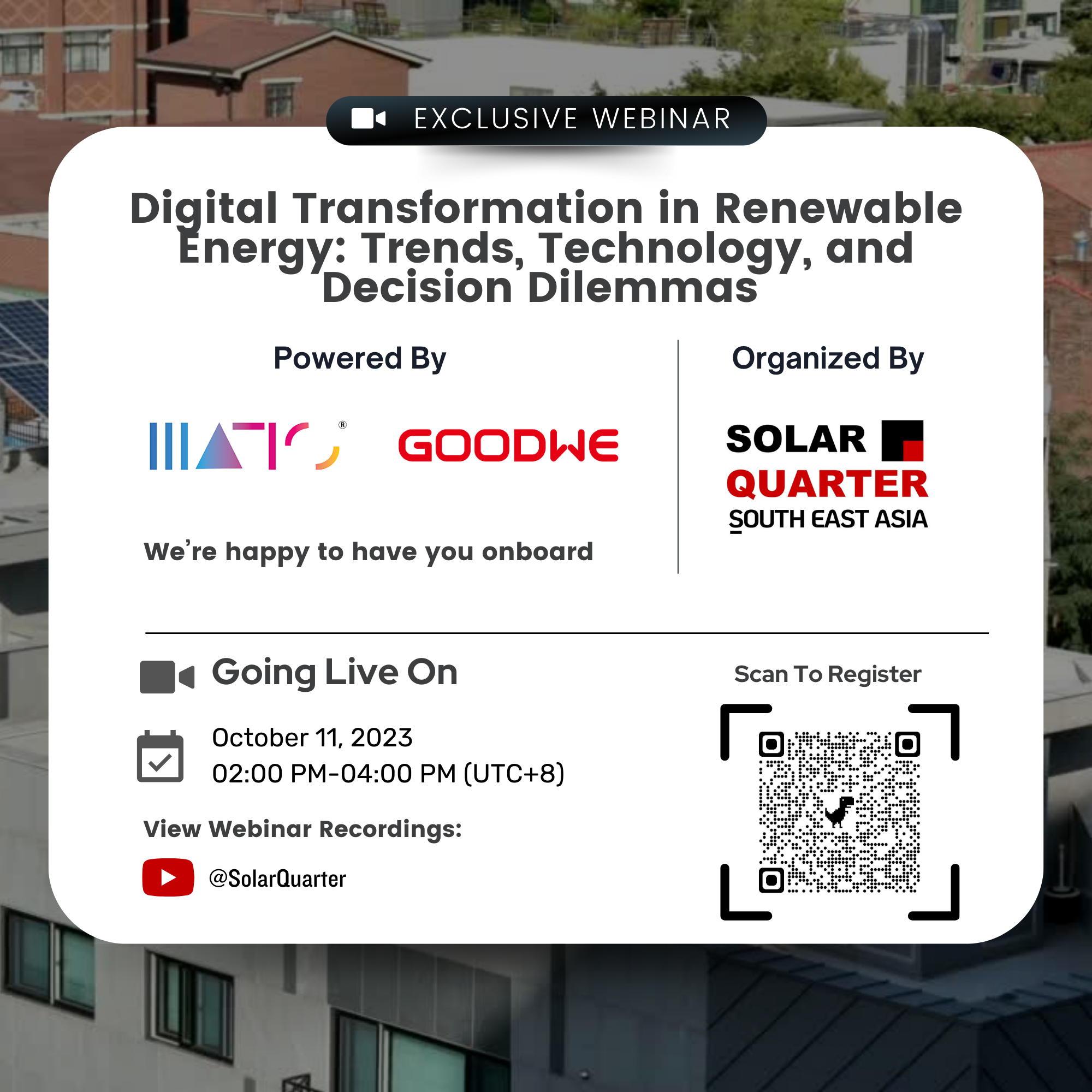 As the renewables industry continues to grow, so does the complexity of managing assets efficiently. In this webinar, we will delve into the exciting world of asset management digitization, exploring the trends, technologies, and strategies that are shaping the future of the renewable energy sector.
Secure your spot for this informative and engaging webinar. Registration is free, but seats are limited, so reserve yours today. Don't miss this opportunity to stay ahead in the rapidly evolving world of solar energy asset management.
Join us as we explore the exciting digital frontier of asset management. Together, we'll illuminate the path to a more sustainable and efficient future.
Key Discussion Points:
Technologies in Renewable Energy (RE) Asset Management

Establishing a Robust ROC/NOC Infrastructure

Navigating Software Solutions for Asset Management
Please don't use the button below and join us via the following link: https://events.firstviewgroup.com/DigitalTransformationinRenewableEnergy_Trends_TechnologyandDecisionDilemmas#/?affl=website
Trainer

Jay Young