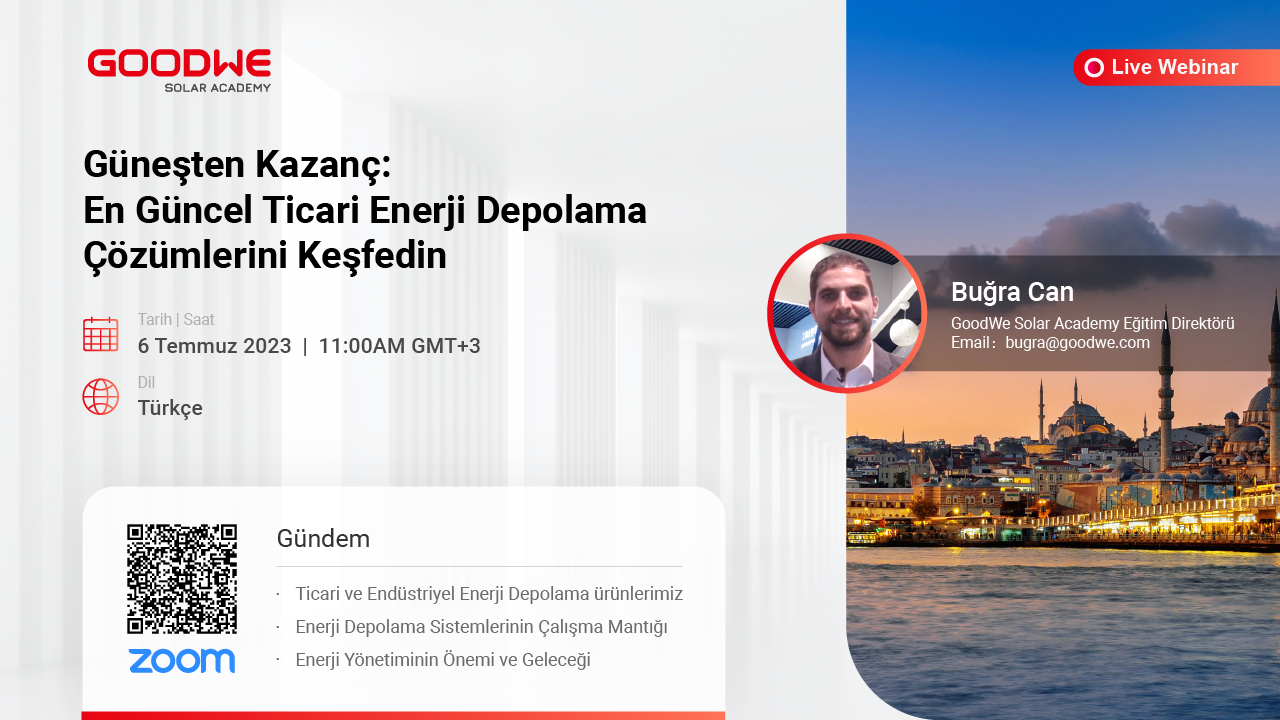 Bu özel webinarda bize katılın ve Endüstriyel-Ticari projelerde enerji depolama çözümleri ile birlikte akü ve inverterler hakkında en yeni teknolojileri keşfedin. Faaliyetlerinizi kesintisiz sürdürebilmek için tasarlanmış dış kurulum & konteynır çözümlerimizi öğrenin.
Bu webinarda ticari enerji depolama sistemlerinin çalışma mantığına değineceğiz, yenilenebilir enerjiden en yüksek derecede nasıl faydalanırız ve ticari projelerdeki maksimum potansiyele nasıl ulaşırız birlikte inceleyeceğiz.
Tarih: 6 Temmuz 2023
Saat: 11:00AM GMT+3
Gündem:
Ticari ve Endüstriyel Enerji Depolama ürünlerimiz
Enerji Depolama Sistemlerinin Çalışma Mantığı
Enerji Yönetiminin Önemi ve Geleceği
Trainer

Bugra

Residential and C&I Inverters and Projects, System Design, Configuration, Monitoring.