Benefits GoodWe's new residential energy storage solution offers installers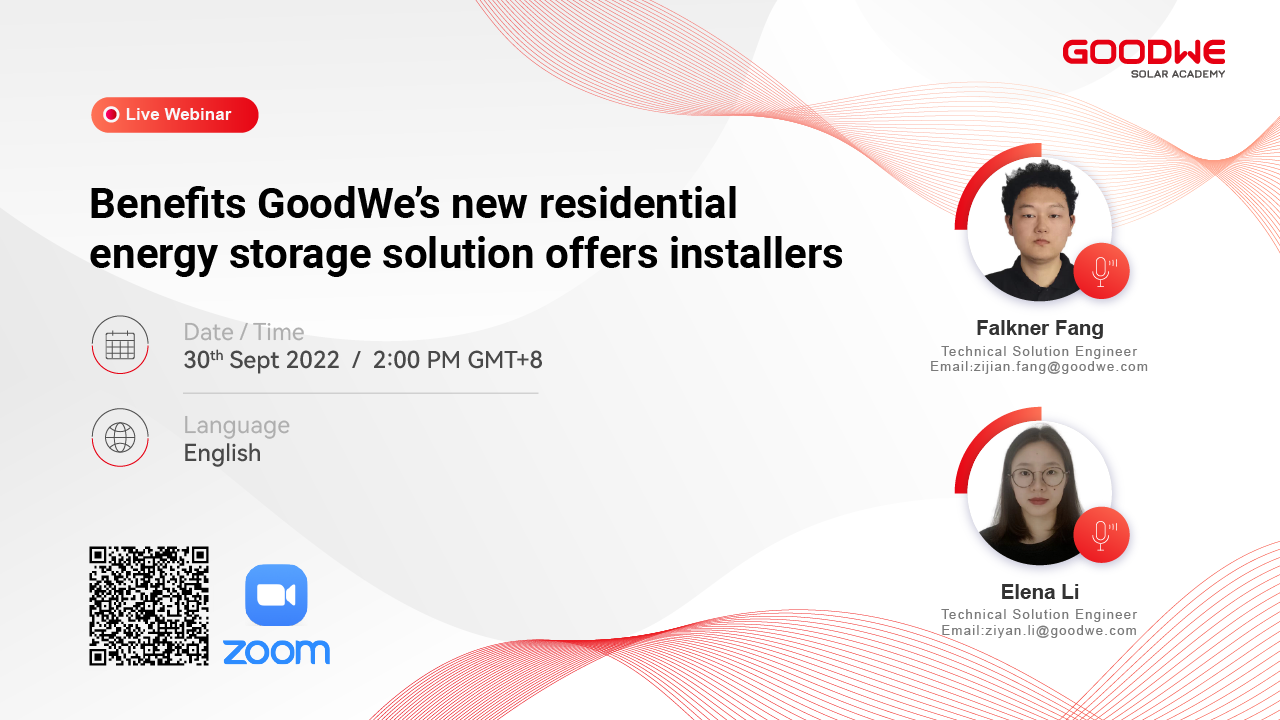 The brand new GoodWe ES G2 - a highly adaptable and flexible low-voltage inverter for residential PV systems, is available for you now! Register to our webinar now to learn about the benefits of ES G2 and how GoodWe helps installers simplify the stressful and time-consuming PV installation process.
Amazon gift vouchers are waiting for you, be our lucky winners. Register now!
Agenda:
2:00-2:10 Introduction of webinar and speakers
2:10-2:30 GoodWe's energy storage solutions on the basis of ES G2
2:30-2:50 Installers-friendly: How GoodWe make installation easier
2:50-3:00 Q&A