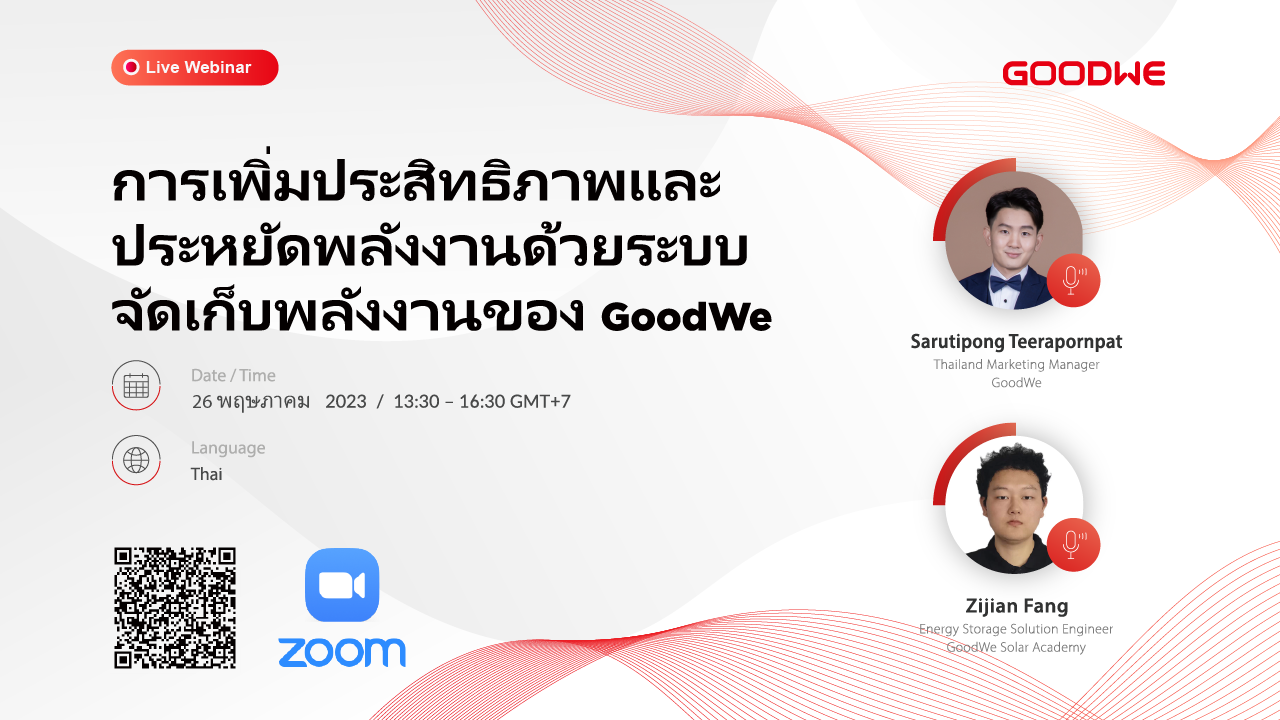 Join us for a webinar where we will introduce GoodWe and its energy storage solutions. We will discuss the benefits of energy storage systems.
Language: Thai & English
Agenda:
13:30-14:00 Why is the energy storage is importance
14:00-15:00 Hybrid-inverter ES G2 introduction
15:00-15:30 GoodWe's product solution
15:30-16:00 Q&A
Please note that this webinar is re-scheduled to 26th May!
Trainer

Sarutipong Teerapornpat

Thailand Marketing Manager
Trainer

Falkner Fang

Expertise in application of residential energy storage and C&I energy storage, now working as a solution engineer in GoodWe Solar Academy.