GOODWE PV Building Materials for a sustainable future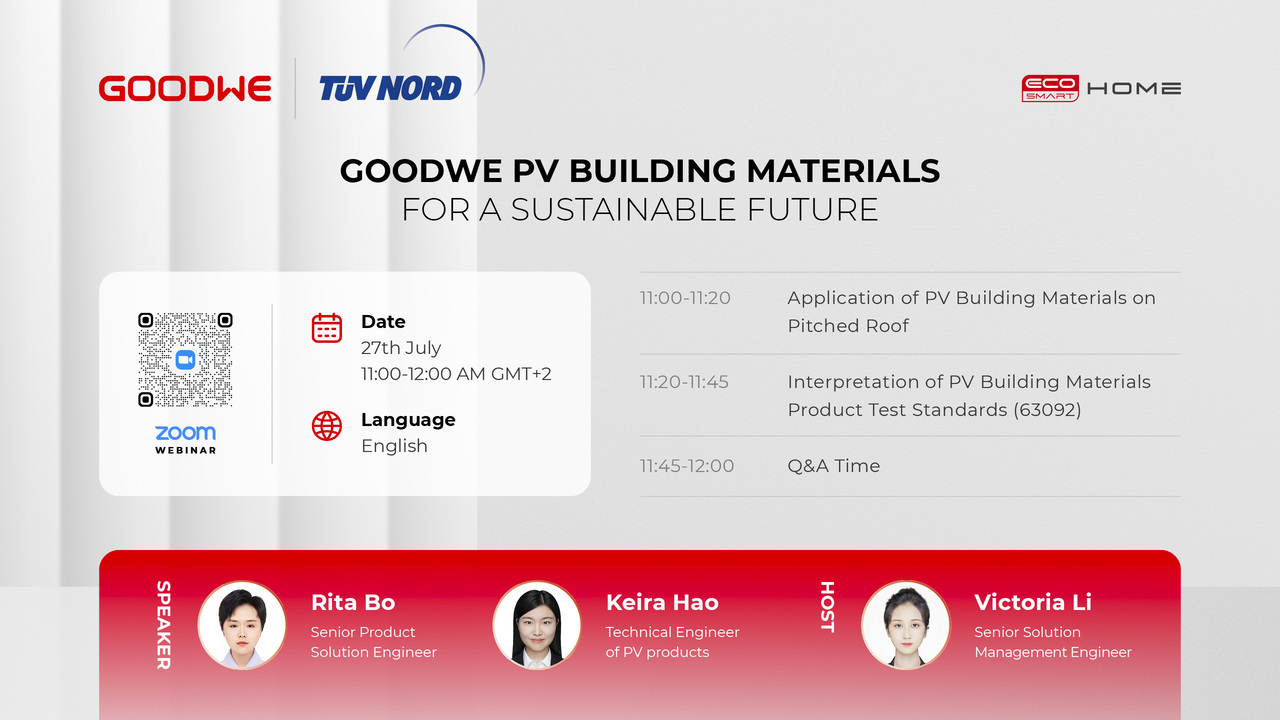 Recently, the application scope of PV in the building sector has been expanding, and PV building materials are widely attracting attention as a new form. On the one hand, we are very concerned about the technology and application of the products, on the other hand, we should also focus on the operation and maintenance of BIPV throughout the life cycle of the project to create a complete integrated solution.
If you want to have a more specific understanding of PV Building Materials, do not hesitate to attend and share your creative vision.
Lucky-draw! We will draw five audiences from the background at the end of the webinar, the prize is Amazon Gift Card $20, and the winners will receive a notification email from the community.

Agenda GMT+2:
11:00-11:20 Application of PV Building Materials on Pitched Roof
11:20-11:45 Interpretation of PV Building Materials Product Test Standards (63092)
11:45-12:00 Q&A