Powering up rooftop solar for C&I section in Thailand
Check out your local start time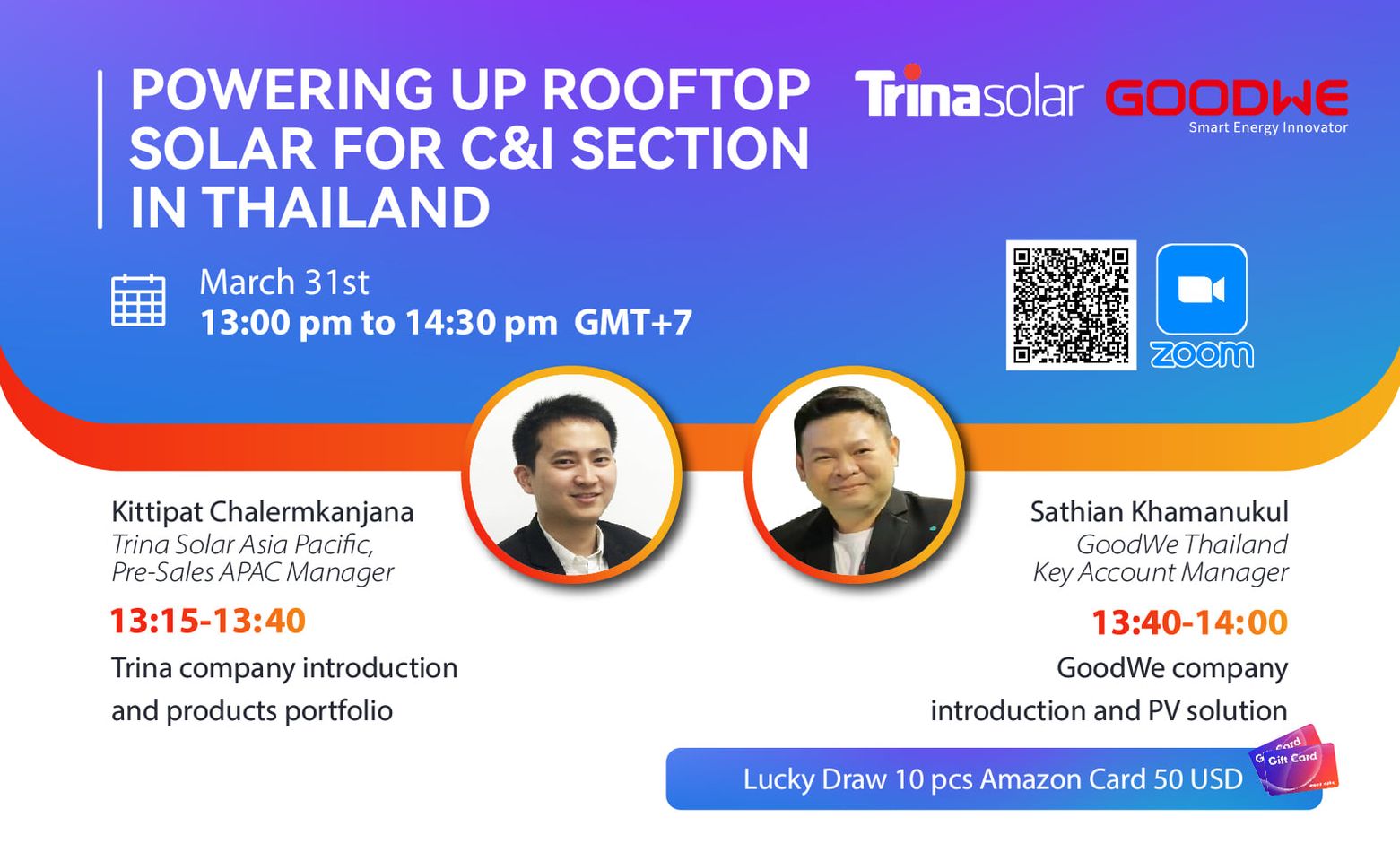 Agenda:
13:00 Webinar Opening Speech by GoodWe Sathian
13:10 Play Trina's cooperation video
13:15 Trina speak time, Trina company introduction and products portfolio Speaker: Kittipat
13:40 GoodWe Speak Time, GoodWe company introduction and PV solution Speaker: Sathian
14:00 Panel discussion + Q&A
1. What are the Policies, Initiatives, Schemes and Government Subsidies presently Driving the RooftopSector Ahead.
2. How has been the Solar Installations in Thailand after The End of FiT2 Scheme?
3. What are the current tariffs seen in the rooftop space? How will they evolve further?
4. What is the Current Installed Capacity in the Rooftop Solar Space and how to achieve the target?
5. What are the financing options available for rooftop solar projects? How can rooftop solar become more investor friendly?
14:20 Lucky Draw 10 pcs Amazon Card 50 USD