Safe and Reliable - How GoodWe residential system handle emergency cases?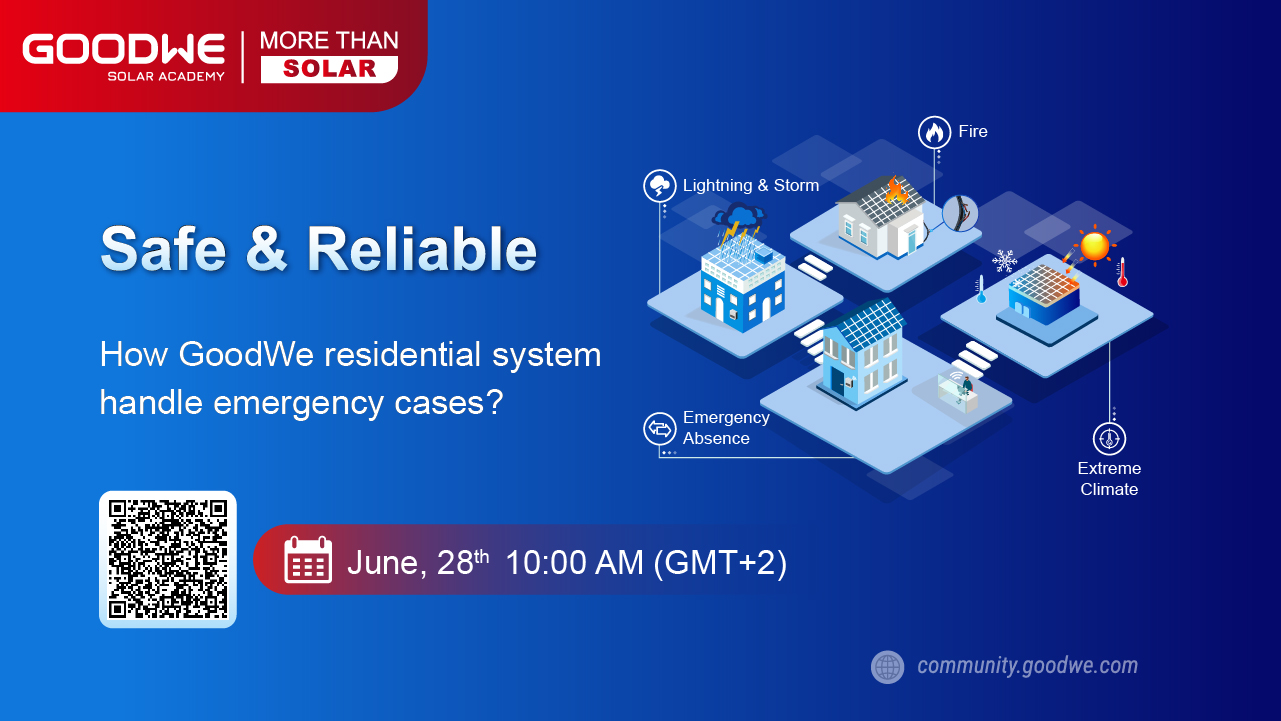 GoodWe energy system acting as the reliable guardian of your home power system can deliver all-round safety solution from PV building materials to inverter and battery to ensure safe, sustainable operation. The field-proven performance, such as high quality, low failure rate, and high accuracy, gives GoodWe safety solution an edge over other standard solutions.
Join this GoodWe #MORETHANSOLAR Webinar to find out more about the advancements being made in the energy system safety and how this is applied to the residential development.